Brody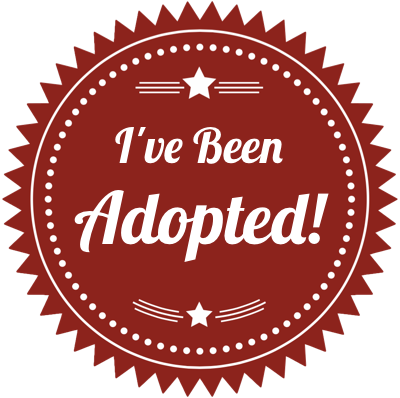 Brody
It is a wonderful life- finally…..My name is Brody. Since I was a stray to the shelter, LRR is guessing that I am about 2.5 years old. I am a neutered black male who is up to date on all my shots. I should weigh approximately 75lbs. I am crate-trained and a happy boy. I have not always been so happy.
LRR came into a rural shelter where they do the best they can for us dogs, but resources are limited. When the nice volunteer came into the kennel, all of the other dogs were going crazy, but I was just laying on my bed curled up trying to sleep and ignore the noise. She stopped by my kennel and I hardly noticed, she had to whistle at me and rattle the door. I realized she was there to see ME. I quickly got up, started wagging my tail and licking her thru the cage, hoping to make a good impression. She opened the door, and we went for a walk into a small room for a visit and then outside. I was thrilled to go outside for a little fresh air. When we had gotten to know each other, she had me sit by the front door, but the joke was on her because I planted my bottom there….I did not budge. She had to sweet talk me into going back into the shelter. She said this would be the last time I had to ever walk into the shelter doors again. I was going home…
Despite my lack of cleanliness, we went for a nice ride back to her house. I rode very nicely in the car. We stopped for a bath and nail trim. I weighed in very underweight. My ribs, my bones were all showing, but they immediately started feeding me 4 times a day to bulk me up. They seem to be very pleased with my weight gain.
So, I am clean, healthy and happy. I enjoy running in the backyard with the other dogs. I would love the company of another fun loving happy dog. We could rough house, play with the same toys and we would just have a great time.
I am still a little curious and have a small streak of mischievous in me. But, my foster homes are teaching me a lot of good manners and even teaching the kids I am living with a few good habits of their own. No Barbies have suffered, but I enjoy picking things up. So, the children have been having to pick up their toys.
I am really looking for someone who will be with me and play with me. I like to be close to people. I like to follow them around. Please let me know if we can be happy together.