Sudley (formerly Paisley (Lee))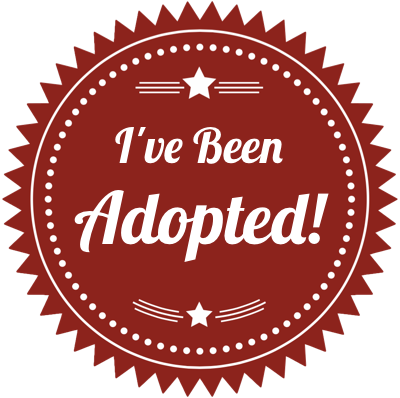 Paisley (Lee)
Hey all you lab lovers out there, my name is Lee. I am a 2.5 year old, 78 pound neutered male. I am up to date on all my shots, housebroken, crate trained and an all around good guy.
So a little more about myself and previous experiences. My previous owners were great people, they just got a little overwhelmed. See I was the second dog AND was playing second fiddle to a new baby, plus, my owners didn't have a place of their own yet. So my owners first sent me to live with friends, that was ok, they did some basic obedience training with me (I could still use a refresher course) and loved me too, but, like so many, they fell on hard economic times, so back I went. There were three adults, one baby, four dogs and several cats in my cozy home. We were all happy for a while, but then, the owners of the house decided it was too crowded and I was relegated to a crate practically 20 hours a day, not a great life for a teenager like me. After awhile my owner made the hard decision to call LRR, and I have never been happier. I have a big soft bed to sleep on, plently of people time, other doggies friends to romp and play with and best of all FREEDOM from the crate for more than a few hours a day.
Even though I am a young dog I am well behaved in the house. I sleep through the night, I don't countersurf and I have not been tempted by the furniture, with all the soft doggie beds around I guess I can leave the sofas to people.
My first family had many cats. I get along with cats fairly well, although if they run, sometimes I have to chase them. My ideal home would be an active family with possibly another young active dog for me to play with. I would also love to go for long walks, to a doggie park and if possible swimming in the summer, like most labs I LOVE the water. But what I especially want is my forever home. Someone, or a group of someones to love me for years to come, with Valentine's Day coming up, maybe I can be your Valentine. I will be looking for your applications!