Jasmine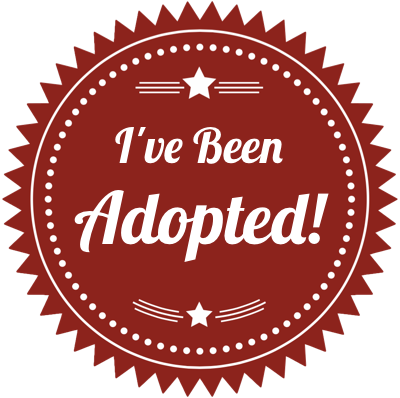 Jasmine
Happy New Year! My name is Jasmine and I am about six years old. I am a yellow female who is spayed, up to date on my shots, crate trained and housebroken, and with a few resolutions. My first resolution is to lose about 5 pounds. I currently weigh 75 pounds and my foster mom says the vet wants me to lose about five more so that I'm slim and trim by springtime.
My second and most important to resolution is to find my forever home. My first family brought me to LRR because their kids were grown and they didn't have time to spend with me anymore. It's ok, though because since coming to LRR, I've had so much fun! My foster mom has introduced me to lots of new people and I like them all – I introduce myself with a few words when new people come into the house, then I like to sniff them a bit and let them pet me. I don't mind when visitors come – I like to lie down in the middle of all the action and just watch what's going on. My foster mom says I should join our neighborhood watch because when we don't have guests, I'm usually on my bed in front of the window, keeping an eye on what's going on in the neighborhood. She's also made sure that I meet other dogs. It takes me a few minutes to warm up to them – a big dog was very mean to me a few years ago, so I like to make sure other dogs are going to be nice before I get too close.
My foster mom says I'm an easygoing, go-with-the-flow kind of girl. I don't really know what that means, but here are some things I like to do. One of my favorite things is putting on my leash and walking with my foster mom. I will walk as long as she likes – in fact, she usually gets tired before I do. I also like to catch tennis balls and I will be sure to tell you if you don't throw them fast enough. But I also love to take long naps, especially if you will let me sleep on the sofa while you read or watch television. I'm a flexible girl – if you're in the mood for activity, I'd love to keep you company but I can also just hang out and be mellow when you want to do that. Oh, and when you go to work, I won't bother anything in the house – I'll just take a nap, or station myself by the window until you come home.
So… if you help me with my New Year's resolutions, I will help you with yours? Send in your application – I'll be waiting by the window for your visit!