Jeff (Jeffy)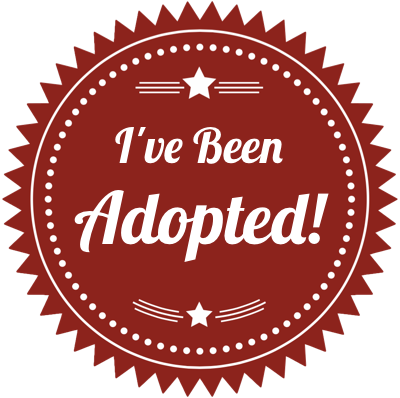 Jeff (Jeffy)
Hi folks, I'm Jeff - my friends call me Jeffy. I am a 2 year old, neutered male and I am considered yellow - yes, I look more pumpkin or reddish color, but don't be fooled - I AM a yellow lab! I am housebroken, crated trained, and have all of my vaccinations. I weigh 75 lbs. My foster Mom says I am a medium to high energy dog.
Here's the scoop! I was a stray and ended up in the shelter. I got adopted once and the people took me back because they have really old, senior citizen aged dogs that didn't like having a goofy young dog around. Once I got back, LRR got the call to come and see me. And here I am.
Yes, I can be busy, and I can be active, but I also like to just chew my bones and then get a good belly rub. My foster family keeps me moving though. We go outside and play ball. And I love to play with the other dogs - and we get so tired that we crash and take naps. Then I get to climb in my foster parents laps and we cuddle and watch tv.
I haven't been tested with kids and cats yet, but LRR tells me that is coming - so you'll need to check back to see how I do. I love meeting new people, so this could be fun!
My ideal home - LRR asked me to complete a questionaire about what I wanted in a new home. So, here are the results. I want an active family, a dog sibling that would love to play with me, and LOTS AND LOTS of toys - I love toys! I empty the toy bucket at least 2 times a day – I love finding new stuff in there! I want to be with someone that loves big sloppy lab kisses - I love to give kisses! And I want to go to obedience class with some humans–well, I don't think I really need it, but I might have to get the humans trained.
What do you think? Are you ready for a perky fun, full of personality, yellow lab? Well, I am ready for a perky fun, full of personality new family! Quick, fill out the application, hit submit, and maybe we can be together in time to make snow angels and throw snowballs!