Wally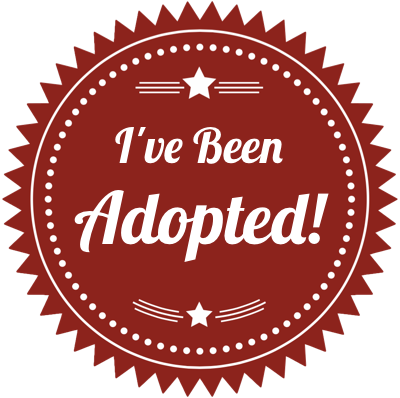 Wally
Hello there! My name is Wally (or Walter, if you're feeling a little more formal). I'm a four year old yellow boy with a gorgeous, thick coat (gotta stay warm this winter!). I am housebroken, crate-trained and up to date on all my shots. My first mom had me since I was a puppy but she found herself out of a job, moving in with family and couldn't keep me anymore. I'm so glad they asked LRR to help me find a new home – I'm having a great time!
One of my absolute favorite thing is to play with other dogs. It's hard for me to imagine that any other dog wouldn't want to play with someone as fun as I am! Although I would love to have some canine brothers and sisters in my new home, I was an only-dog in my first home and I would be fine to be the only dog in my new family; especially if we could go to the dog park sometimes so I could play with four-legged friends. Speaking of other four-legged friends, I've lived with cats, bunnies and even an iguana before. As for the cats I mostly leave them alone. Sometimes they run though and I think they want to play, so I'll run after them hoping they will play with me.
My first mom took me to school and I graduated from Puppy Basic Training, so I know lots of things like "sit," "down," "give," and "come." It's been awhile since anyone asked me to do these things, so I've been brushing off my skills with my foster families. I keep surprising them with what I remember. I am very smart and nothing makes me happier than pleasing my people, so I could learn a lot more, if someone would just take the time to teach me. One thing I do want to practice is walking on my leash. I get so interested in all the different smells that I forget how strong I can be, and I tug on the leash. My foster mom uses something called a "gentle leader" with me and it helps to remind me how to walk nicely on the leash, but I'd really like to practice enough so that I don't have to use it anymore. I'm also practicing keeping all four of my paws on the ground when I'm excited – I like to jump and it's such good exercise, but I know it's not polite. I do need to lose about 10 pounds to get to my ideal weight of 70 pounds, so I guess I'll have to find something else to do to burn calories besides jumping.
It's ok if you have to go to work; I'll just nap in my crate while you're away so that I'm rested and ready to play when you get home. I will go right into my crate when I'm told.
If you're looking for a happy, playful guy to join your family, we might be a good match! So send in an application – I'll be waiting!