Barney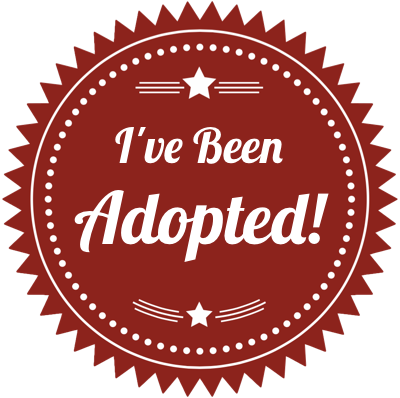 Barney
Yep, I am the Barney that Betty was talking about (I think that LRR thought we were the Rubbles and we were from Bedrock). Anyway, I am 3-4 yrs old, and very fat… I have a fatty lump that has to be removed too. I will be so glad when LRR sends me to their labbie fat farm - I will feel so much better.
Today (March 5th) I went to the Doctor. She said I am healthy and happy. My lump is nothing but fat and it will shrink when I lose weight, then whatever is left will be removed. I have great teeth, my heart and lungs sound great and my ears are very clean and well cared for. So, looks like all I have to do is a weight loss program. LRR is keeping me till I lose at least 15 lbs, so check back for my availability.
So, I am housebroken, crate trained, and love people. Unlike Betty, I don't whine and I love to play with tennis balls and rope toys. I also like to just lay around and chill. I am neutered and have all of my shots.
My foster mom really likes me. She says I am sweet and loveable. She also said that when I lose weight I am going to be so handsome that no one will be able to resist me.
So, what do ya think? Are you ready for a medium dog living in a LARGE body? If not, just check back for the "after" photos. I hear that the Labbie Fat Farm does the trick - I saw the before and after of Molly and Winston, hope it works that well for me!
Check back for updates on my progress…