Roxy (formerly Roxie)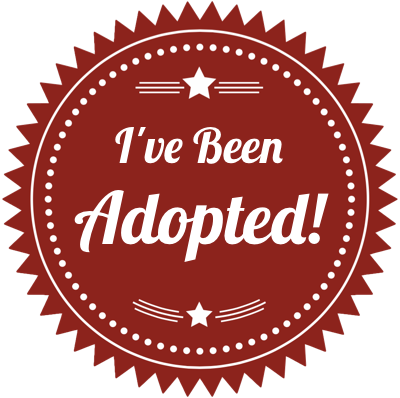 Roxie
My name is Roxie. I am about 2 years old. I am a black female and I came from a local shelter, where my time was up… I am really happy that LRR saw me and wanted me! I have been spayed, I have all my shots and i have a beautiful coat. My only problem is that i wag my tail too much - and when it bangs on things, it gets hurt on the end. I try so hard not to wag it so much - but you just don't know how happy i am and that is my way of showing it!
I am housebroken, crate trained, good with dogs and I love people. I am a tall lean American lab, but I am not hyper. I can be whatever anyone wants me to be. In my first two foster homes, i loved being a lap dog, now I am in a foster home with dogs that will play with me, so I am more than willing to play. I love to lay at your feet while you work at your desk - but if you want to jog, I am up for that too! So I could be anyone's perfect match.
I have a ring of white fur around my neck. if you look closely, you will see the scar underneath of it. That is where a collar or chain grew into my neck. There is one place under the white hair that the scar tissue is very wide. It is obvious that I have been hit many times - I will cower if you yell at me or raise your hand to me. But in spite of what must have happened to me, I love life and people. My foster families are amazed at how labs like me bounce back. Oh - one of my foster dads liked me so much, that he said I needed to stay with him for more evaluation… that is just 'cause he liked my dynamic personality and that I loved being in his lap. These LRR people are so silly and they just love us all so much!
So, if you think I could be that perfect match for your family, please let LRR know. As much as I love my foster families, I would love to have a wonderful family of my own.
---
Roxie Update March 12, 2003: I have a "happy tail" - I wag it so much and since sometimes it bangs into walls, it split at the end. So, I had to have surgery to fix my tail and I am not available for adoption until it heals. Check back for updates on my status. And wish me luck - and hope my tail heals fast!