Lefty (formerly Mousse)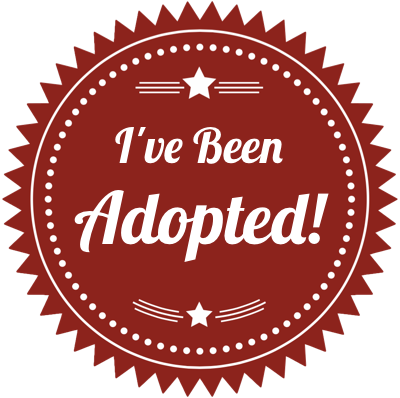 Mousse
My name is Mousse - as in "chocolate"… 'cause I am a cute chocolate girl abut 6 months old. Chelsea and Bubba are my Mommy and Daddy. I am just like my Daddy - I too am pushover and a scaredy cat.
I am spayed, I am housebroken and crate trained. I need some socialization, but I do love dogs and I love people that hug me. I like to play with toys and chew on bones. I am healthy, but my coat needs some work… I have lived outdoors and I have a thick winter coat - but is is really soft.
Unfortunately for whoever decides to adopt me… I am going to be a BIG GIRL. I already weigh 47 pounds. My feet are really big, but so are Daddy's… I think I will be a lot like him… could be worse though! So if you decide that I could be for you, remember that I will be a big labby!
Anyway, I will be a typical puppy when I get settled into my new home… so if you think you are up for a beautiful puppy - with big feet - please let LRR know.