Zoey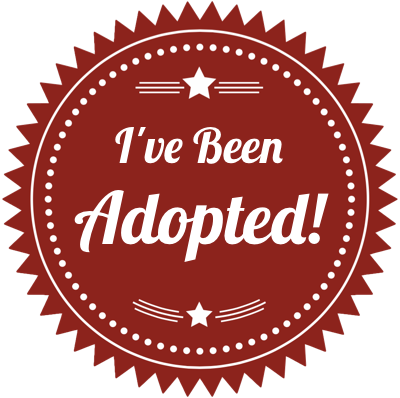 Zoey
My name is Zoey and I'm a sweet lovable 5 year old black female that is up to day on my shots, spayed, housebroken and crate trained. A girl never tells her weight but for you I'll let you know I'm petit 55 pounds but I have a lot of spunk and can hold my own with my 75 pound foster siblings.
I'm sure you're wondering how a lovely lady like I ended up in rescue. My family would put me in the back yard and forget about me so I would check to make sure all of the gates were properly secured. My family would forget to hard latch the gates so as I would check them with my nose I would find myself with a wide open gate. Curiosity would get the best of me and I would go off exploring. I got to know the people at the local shelter and they were really nice. After a time my family decided it was easier to give me up then make sure they latched the gates. Luckily for me the nice people at the shelter called LRR and now I'm living the good life. My foster family makes sure all of the gates are properly secured. I do a double check every time I go out just to make sure because you never know what can happen if the gates are left unsecured.
I don't know much about that chasing tennis ball thing. One of my foster sister's is a bit crazy chasing after the tennis balls but I'm content to just watch and run with her. Occasionally I get a ball tossed to me and I really do try to catch it but it is tough to concentrate on catching when you can hear the other dogs racing at you. I'm sure I could learn with my forever family when I didn't have to worry about being stampeded by my foster sisters.
My favorite thing in the whole wide world is to get loving from my people. When my foster mom gives me scratches behind the ear I just rest me head against her close my eyes and I'm in heaven. I will even melt to the ground for belly rubs. Even though one of my foster sister's keeps pushing me out of the way I'm content to just sit near my foster mom and get petted even if my foster sibling is between my foster mom and me.
I get along great with all of my foster fur siblings even those little furry cat things. There are three of them in my foster house and yes I will admit I join in with my foster sisters and chase the cats when they run, but I honor the gates that keep us dogs out of cat country. I have sniffed a couple of the cats and have figured out if they turn towards me or give the strange hissing sound I know to back away and leave them alone.
I don't have much experience walking on a leash so it is still a work in progress but if it gives me the opportunity to spend time with my people I'm all for it. I'm having a great time playing with all of my foster siblings but am looking for my own people spend time with. If you are looking for a sweet loveable labby that just needs a little polishing and you are willing let me melt at your feet I'm your girl.