Milo (formerly Skylar)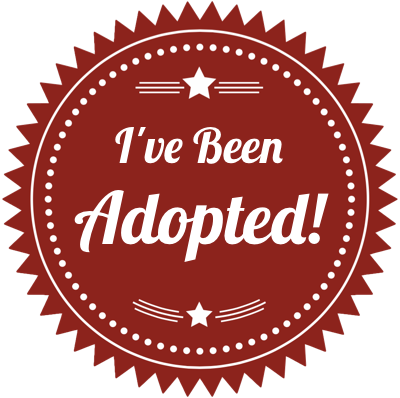 Skylar
My name is Skylar. I am a yellow male, neutered, housebroken, crate trained, and good with other dogs. I am about 2 years old, the shelter and the vets aged me at 3-4, but LRR realized that I am just a puppy. Yes, there is more to my story - so read on.
I was running loose and ended up in a shelter in MD. They called LRR because I am such a handsome and sweet boy. So, here I am, waiting for my new family to find me.
I am currently in a foster home with some cats and 3 dogs. I am having way too much fun. The cats are okay - I can live with them - or without them! I do love playing with my foster sisters, the girls keep me on my toes. We play ball, and we run and have a good time.
My foster families have noticed that it takes me a little time to settle when I come indoors. I wish I could tell them more about my background, it might help them to understand me better. I am good boy, but I also have that little spark of puppy in me. Sometimes, I just sort of let the puppy part out when my foster parents least expect it.
I weigh about 70 lbs, but could gain a few. So an extra treat or two might be in order. I am really good in my crate, I settle down and I am very quiet. Oh, I give very sweet kisses—I'll sweep you off your feet when you meet me!
What do you think? Would you be interested in a very handsome boy that sometimes has a bit of puppy behavior? I sure hope that someone out there is looking for a young boy like me.
I'll be checking those applications. Fill out your app soon, okay?