River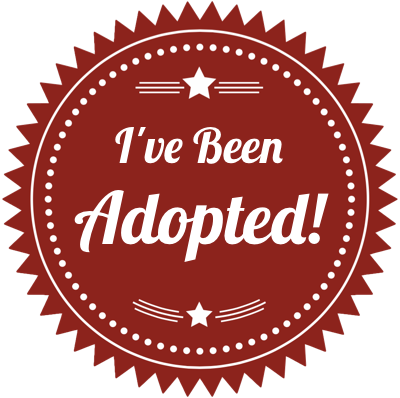 River
Hi everyone, my name is River. Miles and I are litter-mates. We were born in March of 2004, which makes us about 6 years old. I am a chocolate male, neutered at an early age and up to date on all my shots and vaccinations. I am a little guy at 60lbs with a HUGE personality.
You may ask then, why am I with rescue? Not too long ago, our parents had twin girls and decided that Miles and I were too much for them. So, they traded in their two, four-legged, twin boys for a set of two, two-legged, twin girls.
I am a spunky, super smart guy. I love to romp and play. I really like the companionship of another dog, but people are the center of my world. I am a big leaner and lover. My foster mom had to gloat when I learned the signal to go out in less than a day- something that most foster dogs never learn. She has a bell on the door to let her know I have to go out…all I have to do is nudge it and she comes running. I am very responsive to my name and will stop on a dime to come running.
My last family had cats, and my foster mom has a cat. I know some labbies don't like kitties too much and may chase them, but not me. Truth be told, I'm a little intimidated by them, so I just steer clear of them.
Check out my photos … I would love to hear from you if you are interested in visiting with me. We can walk, play ball (did I tell you I love tennis balls and that I'm great at playing fetch?) and then settle in for snuggles and belly rubs.