Jake (formerly Peewee)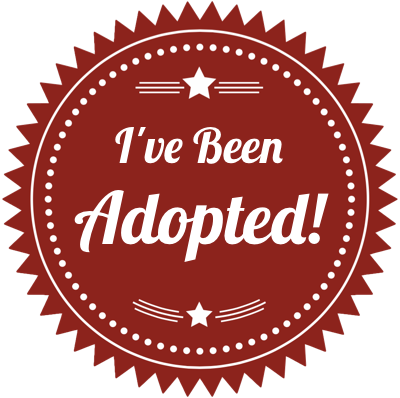 Peewee
What a name they gave me! I am a small black male, I only weigh 47lbs. So, I guess I am a "PeeWee". Anyway, I was a stray from a local shelter and I was so cute that LRR couldn't resist me. LRR and the vet think that I am about 8 months to 1 year old. So, I am a young one - but I will make someone a wonderful companion.
I am housebroken, crate trained, I love dogs and people. Toys are fun and I love to carry them around - sometimes I carry more than one at a time. LRR says that I need to have obedience training, but that I am not a crazy puppy - just a happy, fun puppy that needs to learn a few manners.
My perfect home would either have an active, cuddly adult in it OR a perky, playful dog. I am ready to get a new home, so let LRR know if you think I would be good in your household.