Webber (formerly Max)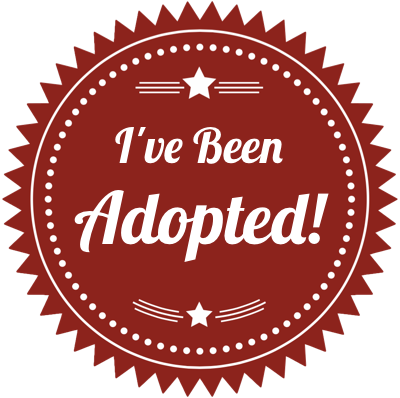 Max
Hi, I'm Max, a beautiful, 2 year old, black male. I have been in the LRR system for sometime, I am getting some extra training that I desperately need.
I was taken to the shelter by my first family. They got me as a pup and chained me up outside. I barked, jumped and made a nuisance of myself since they never spent time with me. So, they got a bit tired of me and took me to the shelter. Then I got adopted. That family also put me outside at the end of chain, my bad behavior started again - who would have thought? So, after only 3 weeks, they took me back.
The shelter called LRR. The people from LRR really thought long and hard about taking me. But since I am one handsome boy, they decided to give me a chance - thank goodness!
Well, I had to learn a lot. I had to learn about crates, about not barking, not jumping up and how to be a socially nice boy. After many months I have come a long way. I am in the last part of my "rehabilitation" - that is 8 weeks of basic obedience training. A really nice LRR foster person is taking me every week and working really hard with me at home to reinforce what I learn. I am doing pretty well.
BUT remember, I am a VERY ACTIVE young man. I need someone that is strong, and patient. I could also be happy with a jogger to wear me out. I still have a lot of puppy behavior, and will need someone to continue reinforcing my obedience work - are you up for it? If you are let LRR know so we can meet.
Max Update! January 2, 2003
Good Day, Everyone! It's Max, again. I wanted to let you all know that LRR is very proud of me! I have completed my obedience training class, and I graduated! I'm not sure exactly what that means but everyone is sure nice to me. I found out that if I do the things that my foster people ask of me then I get lots of nice treats. I've learned to sit, stand, stay, down, come and heel. Also, I learned about "Let's Go", "Leave It", "Wait", "Give" and "Take It" (which usually means I'm gonna get something good!). My foster mom says that I do most of these commands well but I need more practice and reinforcement of all that I know. I'm glad that they took me to a class that used "Gentle Leader" harnesses and rewards to help train us.
My current foster home has me doing sit-stay-come from 60 feet and I even stay when my foster dad turns his back on me and walks 60 feet away.
Well, the LRR people say that I am a very good dog and ready for a permanent home. I sure would like to show off all of the things that I know. LRR says that I am so smart and athletic that I could learn other fun stuff like maybe agility or fly ball! Wow, that sounds like fun! If you think you would like a dog to do fun stuff with, then I sure would like to meet you. Contact LRR and let's get together!