Duke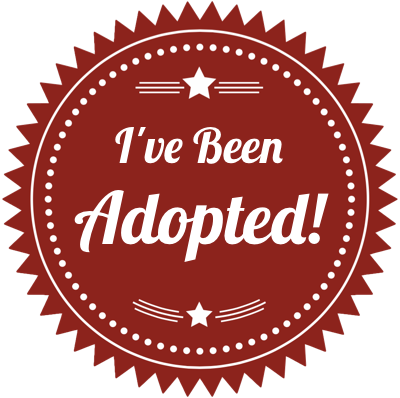 Duke
Hi everyone out there! My name is Duke, and I'm a 1 year old, neutered black male. I'm housetrained, crate trained, heartworm and lyme negative, and up to date on all of my shots.
I came to LRR with my 'little' brother Luke (he's only 82 lbs, and I weigh 95 lbs). My family had a daycare with a lot of little people, and they decided we were just too big for all of those small kids, so they took us to the shelter and the shelter people contacted LRR. Thank goodness for that, because that shelter was no fun. I was so happy the day the LRR people came and brought us home with them. I got to celebrate my first birthday with my foster family, and guess what!!! I got new toys to play with and special birthday cookies!
Did I mention all of the toys that I get to play with? Apparently some labbies have a personal preference on toys, but not me – I love them all. There are squeaky rubber toys, rope toys, bouncy balls, tuffy toys – and I can play with them any time I want. I've been known to take a sock or two if it's on the floor, but my foster mom says I'm such a good boy for a 'pup' since I don't help myself to other things that don't belong to me.
I have a few favorite places to sleep – the bathtub and my crate. Sometimes I like to go in either one and take a nice long nap, especially on those hot, late summer afternoons. I love snuggling with people too, and they laugh because they say I must think that I'm a lap dog. I also got to meet a very interesting little creature, a cat! He's way too little to play tug of war with, but I don't mind when he climbs into the bathtub with me for a nap.
I'm having a blast playing with my new friends here at my foster home, but I really want a home of my own. So if you're looking for a big, handsome youngster, fill out that application and ask for Duke. My brother Luke and I will be checking the applications daily!