Caspy (formerly Caspian)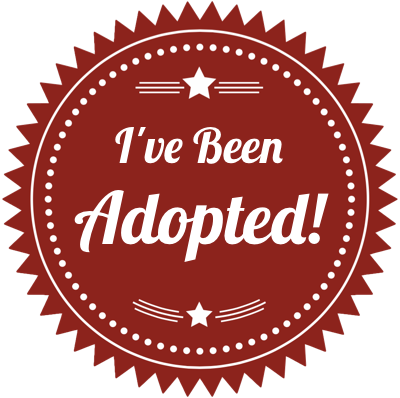 Caspian
My name is Caspian - as in "Prince Caspian of Narnia", my friends call me Caspy. I am a 5 1/2 year old yellow male, neutered, have all my vaccinations, I am housebroken and crate trained. I am great with other dogs and cats. Low to medium energy describes me to a T.
First, my story - I was a stray and was taken to a local shelter. I was very thin, but healthy. It seems that my owner called the shelter but never came in to claim me. When no one came to claim me, the shelter folks called LRR and here I am with LRR…and what a great life I am finally having!
Right now, I am working on a gaining a little weight. These people just keep trying all kinds of things to get me to eat. I figure that this is a game they are playing -so I'll play - I get good stuff in my food, I get to try different bowls, and sometimes they sit with me, sometimes the cats sit with me - its just so much fun. I do humor them and eat all of my food, but watching them go to so much trouble is amazing to me - no one ever did that for me before.
And yes, I said that the cats sit with me. They rub up against me and they put their heads in my bowl. I guess they aren't used to a dog that really isn't concerned about them, they are actually cute little critters!
My favorite thing to do in my foster homes is play with all of the other dogs. Be sure to look at the photo of us playing tug of war. We run and play and we have so much fun. This is the life! And check out that great action photo of me - ears flying -gosh that was fun!
After playing with my buddies, my next favorite thing to do is cuddle. I am a great cuddler. I will snuggle with you, give you wonderful, sweet kisses, and look you right in the eyes with so much love. Notice the photo of me on the sofa - I like comfort - so I do need a nice sofa for cuddling.
My foster homes describe me as a "no assembly required" lab. I am just looking for a new home - one that will love me and cuddle with me - and dote on me. Oh, and I wouldn't mind having some canine playmates, a cat or two would be fine as well.
So, let LRR know if you think I could be the "King" of your Castle. I'll be checking the apps as they come in!