Dyna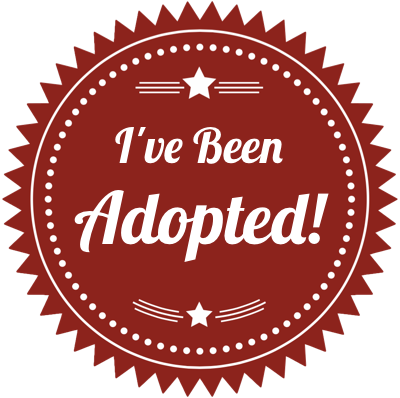 Dyna
A big Hello to everyone! My name is Dyna. I am a robust 2 year old Labrador Retriever. I am a fun loving Black lab. I am presently 85 pounds but am working to lose my puppy fat and get a sleek muscular figure. I am housebroken, crate trained, spayed and current with all my shots.
You would think with a name like mine, I would be a big explosive type of gal but I'm actually just a big cuddler. My brother Deuce and I were turned over to LRR by our family because they didn't have time for us. I don't understand how someone won't have time for a sweet loveable labbie like me, but I am enjoying life living in my foster home with all of the toys and attention a girl could want. I am very curious about things and being a 2 year old try to check most things out with my mouth so I do need to be watched and shown what is and isn't acceptable behavior.
Seeing as my I didn't get a lot of exercise before and was allowed to gain a few pounds. The nice people at LRR are taking me out for walks and exercise and I'm already starting to get a waistline and building up my muscles. I walk nicely on a leash, and if you stop to talk with someone I will politely greet them and then sit or lie down while you are busy. I nicely greet all dogs and even cats. I have even tried to get one of the cats to play but they don't seem to want to play with me.
I lived with some children and a cat and was good with them and have a couple of cats at my foster home which I don't mind. One of them keeps hissing at me if I sniff him while he is sniffing me. I don't mind, I just give him his space and walk away.
I don't completely understand this tennis ball retrieving thing. My foster sister is on the injured reserve list so she hasn't been able to show me but I do like to have a tennis ball or soft toy in my mouth. Most of the toys at my current foster home no longer squeakers and many have the stuffing removed but I still like to play with them and carry them around.
If one of my foster siblings are barking or pulling I may join in but will stop immediately when told to. I go nicely into my crate when you are leaving and politely sit and wait for you to let me out when you come home. My foster mom mentioned that seeing as I am so quite when she comes home and my foster sisters are making such a racket she has almost forgotten about me. I love to snuggle and relax with my foster family and will sit by my foster mom's side while she is working on the computer or reading. I prefer the company of my people more than my foster fur siblings.
If you are in need of a best friend who is low key, easy going, enjoys snuggling and walks and has lots of love to give, I'm your lady.