Amos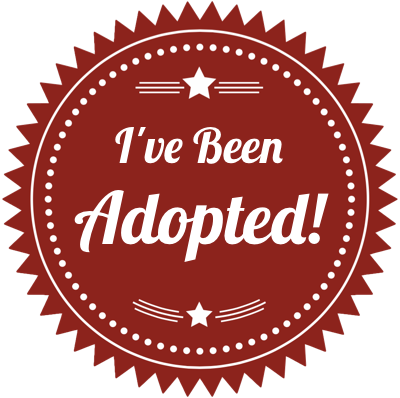 Amos
Everyone has heard of "Famous Amos". Well, I'm the other, not-so-famous Amos, but am just as sweet as his cookies! I am a 2 year-old, neutered black male lab, am up-to-date on all my vaccinations, and am crate-trained. Compared to most labs, I am a little fella, weighing only around 70 lbs. That's the perfect size for cuddling, if you ask me!
You might expect that a 2 year-old lab is a bundle of energy. While I do enjoy sampling all the toys in the toy basket , running after balls or chasing my labbie friends, I am actually a pretty mellow guy. I can sit in one spot for a very long time if there's someone willing to pet me. That is my absolute FAVORITE and I just melt into a pile of fur! I just like to be close, even if it means lying on your feet while you sit on the couch and watch TV.
I was given up to a shelter by my previous owner. LRR thinks I was going to be used for breeding. Now I'm ready to be loyal companion and part of a forever family.
I should probably tell you that I didn't know much of anything when I came to LRR – not even my name. However, I am a very quick learner and so desperately want to please people just so I can hear them tell me nice things like "good boy" and have them rub my ears. I'm off to a great start learning all the basics and would love to show you how much I have learned when we meet.
One thing that I did know really well was how to walk on a leash like a gentleman. I stick like glue to whomever is walking me and know not to pull. Could you see us going for a nice, leisurely stroll through a park together?
If you are looking for a cute, sweet, little cuddle bug, then maybe I could be your very own famous Amos!