Bear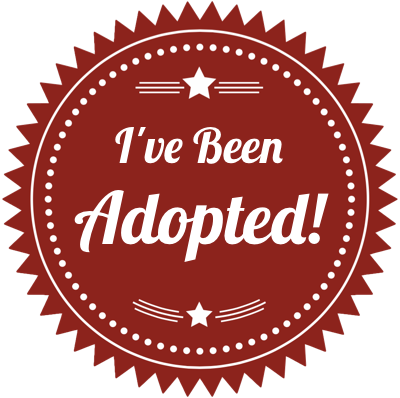 Bear
Being named Bear, you might think I am big and tough. Well, I might be big, but I am more like a teddy bear than a grizzly! I am a 4 year old black neutered male. I weigh about 95 pounds, but hope to drop closer to 80 pounds. I'm housebroken, have all my shots, crate-trained, and boy do I have a story to tell!
I had a great family - mom, dad, a 3 year old human sister, and canine companion named Gabby. Gabby was really outgoing and courageous, and showed me all of the ropes ever since I was just a little pup. Gabby crossed over the Rainbow Bridge last November and Boy, that shattered my world. I still loved my human family, but I didn't know what to do with myself - to boot, my mom began to have some health problems and my dad had been deployed to proudly serve our country. They cared so much about me, but they needed a hand- they called LRR.
I have not been with LRR too long, but so far I am learning a lot. I was a bit nervous of new humans, but loved meeting my new canine pals! I quickly warmed up to my foster mom, especially after she fed me and walked me. She keeps telling me what big brown eyes I have, and how sweet and lovable I am. I have gotten so comfortable at her house, that my favorite position on the dog bed is upside down with my belly and chest exposed to the heavens! I give small gentle kisses, and like to lean on her and my dog-walker.
I am pretty smart, too! I know sit, down, stay, shake, you name it. My mom does not know if I know "off" or "no" because she has not had to say it to me once! I love walks, and I rarely have the leash taut. I do not bug you when you are eating, I do not countersurf, I do not bark. All I hear is "good boy," so I guess I'm doing good!
I LOVE other dogs. On walks, I go right up to them and sniff (and get sniffed). At doggie daycare, I like playing - I am usually the submissive one on the bottom. At home, we lie next to each other, legs on top of each other, and even sometimes drink out of the water bowl at the same time! I love picking up toys and running around the house trying to get chased. With tennis balls, I enjoy mushing them until they are slime balls. A game of tug is great, too. I am probably a low to medium energy. Yep, I am happy to take lots of naps (with my belly exposed!).
The one requirement is that I want to live with a canine sibling or two. We do not have to play, but I just enjoy their company and they can show me around my new house. I can play and jaw with the other dogs but if they don't want to play with me, that is okay too. I was in a foster home without another dog and things were just not as much fun as living with a pack of dogs.
I am very loyal and a very good boy! If your dog(s) are looking for a friend and you are looking for a snuggler, lets set up a time to meet each other.