Jake (formerly Scrabble)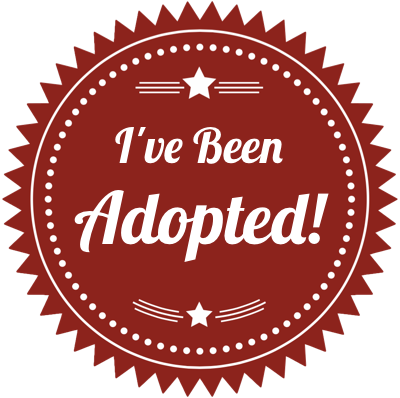 Scrabble
I have a way with words - so my name is Scrabble! I am a 2 year old, neutered male. I am housebroken, crate trained, good with dogs and kids, have all of my vaccinations and I am a blonde. Oh, and I love tennis balls - I am carrying one in my photo. Read on….I have a story to tell!
Well, first, you know that The Dutchess of LRR is my sister, right? Well, she and I were not so "Royal" in our other family. We spent a lot of outside time, and I got heartworm disesase. That means, that a mosquito bit me and infected me with some worms. I have been treated now and I have a few more weeks of recovery, but I am doing great, especially since my disease was caught really early. I am so happy that I found the King and Queen of Hearts at LRR so they could make me better.
Did you know that I am very popular? I read that I am popular in 121 countries, and there is a National "Scrabble" Association and that Queen Elizabeth LOVES me. So, I guess I am as Royal as my Sister, it must be my way with words! So, do you want a popular guy like me in your Royal Family?
I love to make people laugh - that is the "Jester" part me. I tuck tennis balls in my mouth, I will melt and roll over when you pet me and I will give you wonderful, sweet kisses. So what do you think, could I be your guy?
When I am not making you laugh, I'll lay quietly at your feet to honor you. I will follow you from room to room and I will be more loyal than you can ever imagine.
There is sure to be a new forever Castle in a Royal Land where I can continue to be a Loyal Jester. The Dutchess and I will review the information about each of the potential Royal Families, and we'll be in touch.
I won't be ready to go to a new forever Castle until at least July, please check back regularly for updates on my recovery. In the meantime, I'll be working on more things to make you laugh!