Dutchess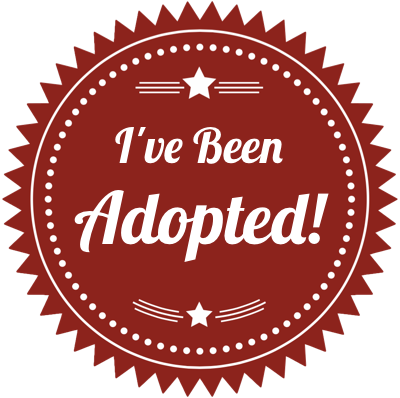 Dutchess
Hello. I am Royalty– I am the "Dutchess of LRR". I have been told that the name suits me perfectly because I am an affectionate and lovely young lady. My foster parents describe me as a very cute, almost platinum blonde. I am two years old, crate trained, up to date on all my shots and of course, housebroken and spayed.
Scrabble, my litter mate, came to LRR with me. His job has been to be my Jester and make me laugh–he really is quite funny! He and I were found as strays and taken to the shelter. Our owners decided they did not want to reclaim us; so the shelter contacted LRR. The people from LRR could not resist my sweet disposition and Scrabbles sense of humor, the rest, as they say, is history.
Scrabble was diagnosed with Heartworm disease. He's come to LRR looking for the King and Queen of Hearts - so they could fix his heartworm disease and make him all better….so be sure to read his story - he's doing great!
I have had so much fun since entering the LRR foster program. They have toys! And MORE toys! I love toys! I am amazed by all the toys! I empty the toy buckets….one toy at a time. I squeak them, toss them, run with them, lay with them and nap with them.
I also have lots of fun playing with other dogs. I love to chase them and be chased and most of all, I love to snuggle with them at nap time. They are a great place to rest my head. Occasionally the guy dogs can get a bit too rambunctious and I do let them know in a nice, but firm manner, that they have stepped over the line. After all, I am a "Dutchess".
I like to take a quick dip in the pool and I love to go for walks. My foster parents tell me I am an excellent leash walker, I heel perfectly. Occasionally, I can get a bit side-tracked if I see a rabbit…..but how can I resist? Us ladies do have a few weaknesses.
I have been looking for my new forever King and/or Queen - I so hope to hear from them soon. I need to find the new Castle in the Royal land. If you feel we might be great companions and that I am the "Dutchess" of your Royal land, I only have one request and that is a basket FULL of toys. In return you will get all my love and loyalty. I will walk with you, cuddle with you, play with you and greet you with a wagging tail and loads of kisses. And I will stay true to our Royal line, I will honor my new King and Queen.
I am so anxious to find my new Royal family!