Midnite (formerly Midnight)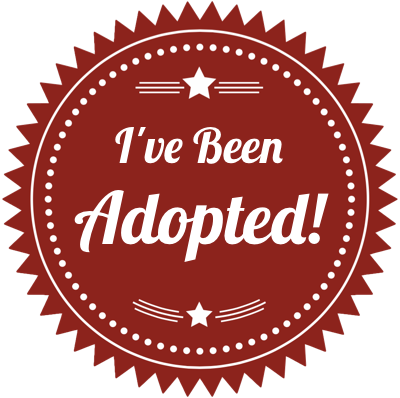 Midnight
Midnight– just call me "Midnight Madness". Everyone is just "mad" about me 'cause I am such a dynamic guy! I am a black (did you guess that?), male, age 6, neutered, have all my shots, housebroken, crated trained, love other dogs, and I'm good with kids. I weigh about 85 lbs, and I love to chase tennis balls - yep, that's my favorite game.
Be sure to read about my brother Sam - don't compare us though. Sam certainly thinks he is the dynamic one, but I am just as good!
Sam and I came from a good home - our owner had some financial issues and could no longer keep us. We are happy to be with LRR, and we are having lots of fun.
More about me. I am very calm and settled indoors, I love to meet and greet people and other dogs. I don't get on the furniture, and I am learning that dog beds are nice - but I can sneak in my foster parents bed in the middle of the night and they don't even know - how's that for a good trick! Snuggling in the bed is so nice. Maybe my new family would let me have popcorn and watch movies with them - that might be nice too.
Tennis balls are my favorite toy. If you can throw the ball, I can chase it, bring it back and chase it again and again. There is this great thing called a "Chuck It" and you never have to touch a yucky tennis ball again - just aim it, and the ball will go flying. Whoever adopts me MUST have one of those great inventions. Then after we play ball a bit, cuddling would be good.
Sam and I have been chatting about who will get adopted first. Not that it matters, we are having such fun in the foster homes. But, you should complete your application soon - we are not going to be around for long. When people meet me, they are going to know why everyone is so mad about me–I am the best "Midnight Madness" ever.