Samantha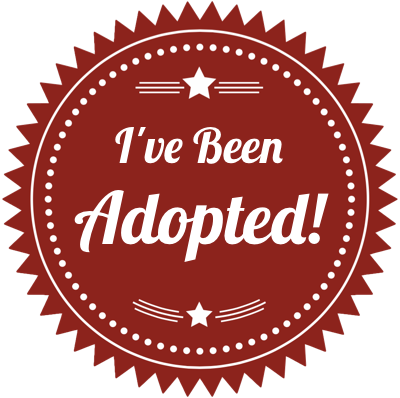 Samantha
Hello! My name is Samantha. I am a healthy 4 year old Labrador Retriever. I have a black, shiny coat and I weigh a girly 85 pounds. I am housebroken, crate trained, spayed and current with all my shots.
I was a stray who ended up in a shelter that called LRR. The nice people from Lab Rescue could not resist my cuddly disposition and thought I should be in a real home. I have gone through their induction program and lived in several foster homes while being evaluated. I am now ready for adoption and would really like to have a home to call my own. That's where you come in.
I am cautious with other dogs at first; but, once comfortable, I have a great time playing. I enjoy running outside with the dogs at my foster homes. We play with tug toys and chase tennis balls together. I love tennis balls and usually like to carry one around. Sometimes I try to take a turn at being in charge, always with no success. Can't blame a girl for trying.
I love to go for walks. Walk time is one of my favorite times of the day. If it takes my foster parents too long to get ready, I will bark to hurry them along. My foster Mom says I walk very well with the gentle leader and don't pull. My other favorite time of day, probably my most favorite, is curling up with my foster parents and relaxing. I love to snuggle.
I do think honesty is the best policy so here goes….I do not like cats. I don't mind seeing them while on a walk; I just don't want to live with them.
If you are in need of a best friend who is low key, low maintenance, enjoys snuggling and long walks and has lots of love to give, I'm your lady.
UPDATE - 6/1/09:
Hi! It is me, Samantha, just checking in. I have been making the rounds through a few LRR foster homes doing what some might call "quality control" inspections.
My second favorite thing to do is to play fetch. I am really good at it - if you throw a ball or a toy, I will go get it and bring it right back to you to throw again. My third favorite thing to do is to go for walks - I wear a gentle leader and walk very nicely on the leash, though I might need you to remind me to mind my manners when we meet other dogs. I get really excited to meet them and might tug a little bit. What?
Oh - my FIRST favorite thing to do? Snuggle with my people, of course. I love to tilt my head up, close my eyes and let you rub my neck or scratch my back. If you forget to keep petting me, I will lean into you or nudge you with my nose to get some extra scratches. I enjoy playing with other dogs, and would not mind a doggie brother or sister, but people are my favorite and I would be just as happy to be the top dog in your home. Since honesty is the best policy, I will tell you that I am not wild about cats. I am fine if we see them out on our walks - I just do not want to live with one.
I am a little camera shy, but I let my foster mom get a few pictures, in return for lots of belly rubs and maybe a couple of treats. So if you are looking for a nice, friendly girl who enjoys a walk or game of fetch as much as she likes a good snuggle on the couch, I might be your new best friend.
Send in that application now - so we can get out and have fun in this nice warm weather!