Margo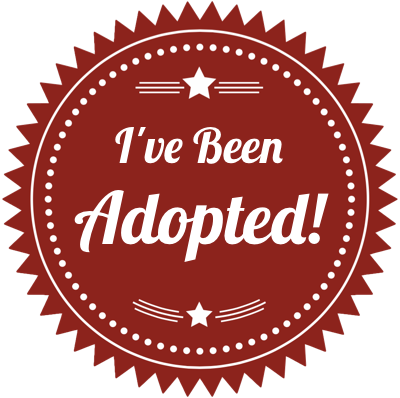 Margo
Do I look familiar to you? My name is Margo, and I am Princess's sister! Obviously we're not identical twins, because I'm a chocolate girl, also born on 1/9/2003. Our stories are identical though, as I was also the "Lab" in the Labradoodle. I had my last litter of pups in April, so I couldn't come to LRR until I finished my job of nursing my babies until they were old enough to find their own forever families. My work is now done and I'm spayed, crate trained, and housebroken and I'm a petite little girl, I weigh only 62 lbs.
I'm really enjoying this life of leisure at my foster home, where I can run and play in the big backyard with all of the other dogs. Another side benefit from having all of this exercise is that my belly is really starting to firm up again. I'll be a sleek beauty in no time!
Just like my sister, I am a low to medium energy girl, but when my foster brothers and sisters and I play, I have no problems at all keeping up with them! It's such fun to zoom around the yard and play with all of the neat toys. The toys are everywhere, and I can choose whichever one I want to play with!
I discovered something really neat that I have never seen before – the couch! My foster dad invited me to curl up next to him on the couch, and wow, it was just so comfy and warm. I think the couch must be the best invention ever, next to sliced bread and all of those new treats I have been getting.
Now that my puppies have found their forever homes, it's time for me to find mine. So, if you're looking for a sweet, fun little girl, send in your application!
Princess and I will be checking the apps daily!