Cody Bo (formerly Cody)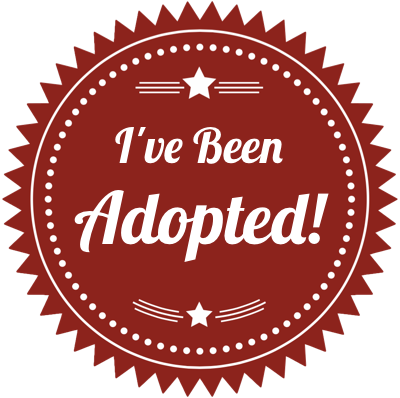 Cody
Hi! My name is Cody and I am a Chocolate lab. I was born on 6/16/2007, so I am one year old. I am housebroken, crate trained, neutered and up to date on all my shots and people say I am very cute.
I was surrendered to a shelter because my family was moving and had another baby on the way. Lucky for me, some of the nice people from LRR were at the shelter the day I was brought in. They couldn't resist my playful personality; so here I am, looking for a loving family.
I am an active boy and I love to swim. My foster Mom says it is too bad they don't have Olympic swimming for dogs, because she is sure I would win a medal for my ability. I swim laps in the pool every day. I also have been practicing my diving. If I do say so myself, I am excellent at diving in the pool and retrieving the frisbee. After swimming, I come back into the house and play. I play with other dogs and I love to play with toys….. bones, squeaky toys and balls are among my favorites. I also really like to retrieve the tennis ball; but, if you get tired of throwing it for me, I will toss it around myself. After all my swimming and playing, I like to curl up next to my foster parents and cuddle.
I do have an adventurous spirit and love to explore new territory. My foster mom says that is why she is glad they have a secure fence.
Though I am still puppy, I learn quickly and respond well to obedience training.I love children and play well with other dogs.
If you are looking for lots of love, tons of loyalty, an exercise partner and a new best friend, I'm your guy.