Abby (formerly Princess)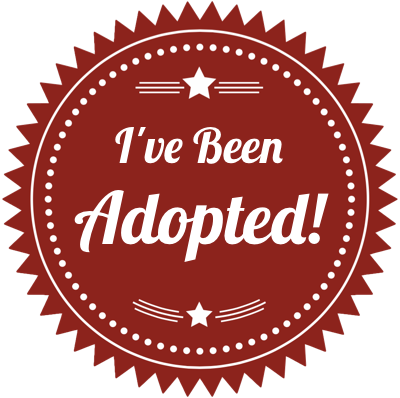 Princess
PRINCESS, that's my name, and I am now starting to feel like a real Princess. I was born 1/9/2003, so I am a little over 5 years old. I am a black female, spayed, have all of my shots, I weigh 64 lbs and I love to be with people. I want to tell you my story so please keep reading!
Everyone wonders how we make our way to LRR, so I'll start there. My owner was a breeder of Labradoodles, so I was the "Lab" in the Labradoodle. My purpose was to bear those babies and take care of them.
My owner did take good care of me. She made sure that I was fed, taken to the vet, and socialized. I didn't live in a wire cage, I had a nice warm kennel to live in. I saw people a lot, so I am not afraid of them - I actually like them a lot! So, I'm not like Polly and Marcie and some of the other labbies that came to LRR, I didn't come from a puppy mill. I was actually only bred a few times, so I was able to keep my girlish figure, as you can see, I have quite a nice firm body.
My owner decided that it was time for me to retire and live a nice happy life with a nice family. She got me spayed and tried to find a home for me. For some reason, there weren't very many people interested in a girl like me, at least not the kind that she would want me to live with. So, after a few months, my owner called LRR in hopes that they could find me a great new home.
Some people from LRR went to the kennel to look at me. They weren't going to take me because I kept holding my ears back, which is not normal for a lab. But after some thought, and me giving them some really nice kisses, they decided to take me. As soon as I got in the car and I started on my journey, my ears relaxed - gosh, I never saw any one so excited about a dogs ears before!
I rode nicely in the crate all the way home, and then I met 3 dogs at the foster families house. We ran and played chase in the big yard. It was fun.
LRR took me to the vet, I had to have a little surgery, notice the shaved spot on my side in the photo. A benign cyst was removed and one of my teeth was cracked so that was extracted. I'm feelin' great and I'm ready to look for a new forever home!
Now more about me and my personality - that's what you really want to know right? Of course, we know that is the MOST important part.
As you read before, I am about 5.5 years old. I had to learn a lot of new things in my foster home. They had funny squeeky things that they call toys, and there were some really good tasting treats that they gave me, it has been an adventure, and a really good one!
Since I lived in a kennel situation most of my life, my owner couldn't say that I was housebroken. That means that the rescue probably had their work cut out for them. I was "kennel clean", that means I never soiled my kennel where I would eat and sleep. But guess what, I know exactly where I am supposed to go potty - outside. I am not sure how to tell everyone yet, so they anticipate for me, and send me out on a regular basis, or keep me in my crate. I have been very good, not one time have I relieved myself indoors OR in the crate. I AM housebroken.
Now lets talk about my energy level. I am a low to medium energy girl–but I can run and blast with the best of them. I love to cuddle, lay at someones feet, and giving kisses is one of my favorite things. I am very sweet, have a dynamic personality and I love people. I am just a polite little lady! I am going to be someones VERY loyal companion, I'll follow you everywhere, and I won't even get under your feet or in your way, I'm just enjoying being with people SO much! One more tidbit - my foster Mom says that I am "silly and spry" - maybe you can explain to me what that means - I sure hope its good!
I like to be with other dogs, I don't have to play with them, but if they want to play, I can do that too. I am good with cats that are already dog oriented. I am currently in a foster home with another dog, Riley, and a cat named Simba. Do we ever have fun, my yellow lab friend, Riley (not LRR's Riley), chases her cat, Simba, and I chase Riley - we are very entertaining—but best of all we have a great time. I have been kid tested and I am great with kids. I was with a 2.5 yr old and a lot of older kids too. the little one was just the right height for me to give kisses without having to work too hard!
LRR has learned that I need a home with another dog in it. I really worry when I am left totally alone, having another dog to keep me company is really nice.
In the meantime, if you think I could be your girl, please send in application. I'm waiting patiently for just the right home. I'll be reviewing applications as they come in, so be sure to mention my name if you think we could be a match. Of course, I know that LRR has some other great dogs in the program - I spent some time with Cody and Jerry, they are really nice too, but I KNOW my new forever home is out there somewhere.
I hope to meet you soon!