Murray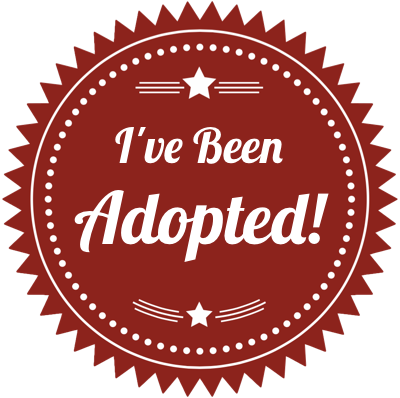 Murray
Hi folks, my name is Murray. I am a yellow male, 4-5 years old and weigh in at 80 lbs. I'm neutered, have all of my shots, I'm housebroken, crate trained, good with dogs and kids, I just love people! Oh, and getting my butt scratched is good too!
My foster families say that I am very close to being perfect. I am a very handsome boy, check out those photos of me! I am content to lay at your feet, go for walks or romp with my canine buddies. I also hear them talking about how smart I am and what a great personality I have. But don't forget, belly rubs and butt scratching is a must! Gosh, who could resist a dog like me??
I'm sure that you are wondering how I got to the LRR system if I so perfect…well, I ended up in a local shelter and they called LRR.
My first owner had a short fence and a short memory - he put me outside and forgot about me, so I left to find someone that wanted to spend time with me. I went on a hike and found a family that looked pretty good. They took me in and I stayed there for a few weeks. They had some kids, they were fun! They had a nice house and a nice yard too. They would put me in the unfenced yard to relieve myself and I would go hiking again. They would find me, bring me back and all was good for a few days. Then they would get lazy and put me in the unfenced yard again, I would leave again DUH!–I thought that they would get it after a while. Well, they decided that this was WAY too much work just to have a dog, so they took me to the shelter.
If my new family were to put me out in an unfenced yard and leave me - I'd run away (duh!); and if they put me in a yard with a short fence and go inside - I'll get out of the fence and look for someone that wants to spend time with me. So, I MUST, no if - ands - or buts about it, have a 6 foot fence around my yard. And I MUST have a new family that wants to be with me and doesn't just put me out to fend for myself. I'm a family guy that loves people - they are just the coolest thing since yummy dog treats, so I gotta' have some good ones to dote on me.
So look, if you have that 6 foot fence and the desire for a good, no GREAT dog, put in your application. I'll be checking the new ones daily and we'll be in touch!