Hunter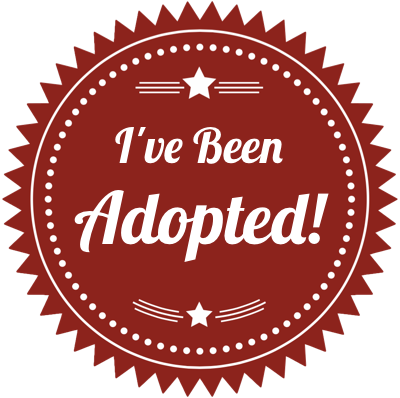 Hunter
Hunter - that's me! I love to hunt for tennis balls, how about you? I am a 2 year old black male, neutered, have all my vaccinations, I am good with dogs, cats and kids. I am housebroken, crate trained, and very well behaved.
I was turned into the local shelter because my owners didn't want me anymore. They didn't pay very much attention to me, so I decided that since I could go over the short fence, I would. I was hoping to find someone that wanted me. My owners also had a puppy that they liked better than they liked me - I can't figure out why - that puppy peed and pooped and chewed things and whined. The only thing I did was go over the fence. I actually liked the puppy, but he was too much work for me.
Anyway, the shelter people called LRR, they came out to look at me and fell in love with my dynamic personality. All the LRR people that met me can tell you that I am a "keeper". I just turned on my charm and won them over!
I love tennis balls. I carry them, chase them, sleep with them, would rather hold one than eat. I could play ball for quite a while if there was just someone to play with me.
Indoors, I still like to have my trusty tennis ball with me, but I settle nicely. I walk right into my crate when I am told. I will rest at your feet while we watch TV. And when it's bedtime, I can sleep anywhere - I do love to cuddle though, and I can cuddle with the best of them.
So far all my foster homes say that I am wonderful—well except for the going over the fence part. So, I'll need a home with at least a 6 foot fence. Also, I would like to have another dog to play with. Having some people that like to throw a ball for me, and then cuddle would be heaven for me!
Oh, one more thing, I'm a big guy…92 lbs worth of loveable lab. And the rescue says I am a medium energy dog. But remember that fence, I MUST have a 6 foot fence at my new home.
Even though I am having fun in the foster homes, I am ready to find a new forever home. We'll all be getting together to check out the applications as they come in. Be sure to go on the website and submit your application - if you aren't intersted in me, remember I have some great lab buddies in the rescue that could use a new home too.
Thanks for reading my story - maybe I'll meet some of you soon.