Babe (formerly Leanne)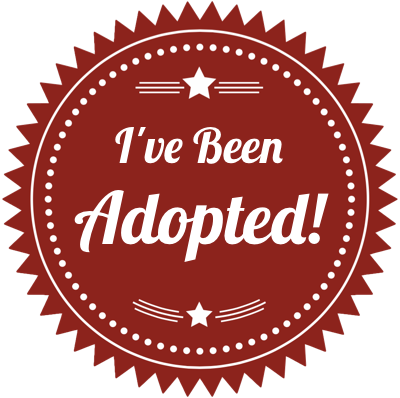 Leanne
Now, don't let that serious look on my face fool you! I am "Loving Life Leanne". I am a happy girl, about 2 years old, spayed, up to date on shots, housebroken, crate trained and full of fun! I weigh about 65 lbs. And I am a medium energy dog.
I love to play with my other canine friends, and when we're finished, a nice nap on the comfy couch or in the bed is necessary! I do hope that my new family will let me on the furiture and in the bed - I promise to be a good cuddler!
I really don't have a story a tell. I was a stray in the shelter. LRR went to the shelter to see another lab and the shelter folks had them see me too. Well, they fell in love with my dynamic personality and took me home.
I've been in a foster home with another labbie and we play a lot and nap a lot. We visited some people that had a cat, I chased it. So, if you have a cat and you don't want a dog that chases cats - I'm not your girl–sorry.
Kids, I like them, they can be fun. I can get a bit silly and I like to run around, so I might knock over a little tyke, but kids are fun!
I'll be helping all of the other LRR labbies check out applications, so send yours in. Can't wait to meet ya'!