Rocky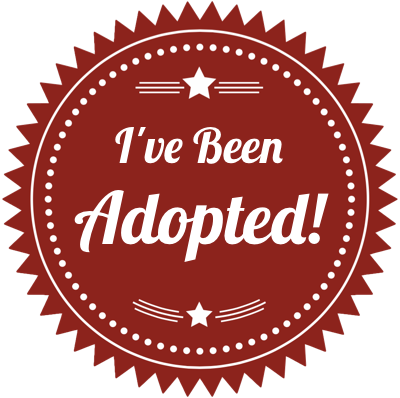 Rocky
Rocky is my name. I am a 4.5 yr old yellow male, I am neutered, housebroken, crate trained, good with dogs and I love people. I am a big boy…weighing in at 94 lbs.
Gee, where do I start. My family became homeless, and some nice people helped them find a place to live while they get back on their feet. The nice people liked me and decided to help me too. So I got to visit a nice Doctor, and he said that I was heartworm positive.
The nice lady that helped us all, got me treated for heartworms, and got me neutered. I continued to live with my owner, a nice young man that really does love me. He will be going off to college soon, and his family can't keep me, so I was lucky enough to go to live with LRR.
My LRR foster parents took me to the vet and I am now heartworm negative. Also, I turned on the charm and the vets and the techs all loved me! They said that I am a very handsome, sweet boy - how's that for a recommendation!
Now more about me and my dynamic personality. First, I have to say I LOVE to hear my name….call my name and I love to come and get petted! My foster family calls me all kinds of funny things like "Rocky Top" and "Rocky Mountain" and they always say "Rocky - Where's Bullwinkle?". I think all that is silly, but as long as they say "Rocky" with anything, I am right there.
I am a big boy, not fat, just stocky, and I have a pretty big head, LRR says I have an "English" head. Just so you know, I do have some white on me. I have some on my face, chin, chest and rear legs, don't think its supposed to be there, but I am a lab none the less!
I love to get out in the yard and run and play with the other dogs here. We play chase, and tug of war and my foster parents throw tennis balls for me. Playing is so much fun, but then I need rest, in a persons lap is always a good place - if you know what I mean!
Here's the real scoop, I don't know very many commands. I am learning "sit", and LRR is teaching me "come" and "down". I am pretty smart and I WILL learn those things, but for now, I want to keep them on their toes and besides they need practice teaching for all the labs that will come in after me. Anyway, they tell me that whoever adopts me will be required to go to obedience class with me, so I guess we will both be learning some new commands-how much fun will that be!! I can't wait.
If you're looking for a fun, good looking guy that needs a little training, I could be your man! Go on line and complete an application, I'll be checking them out daily to see if I like any of them. Hope to meet you soon!