Holly Hannah (formerly Holly)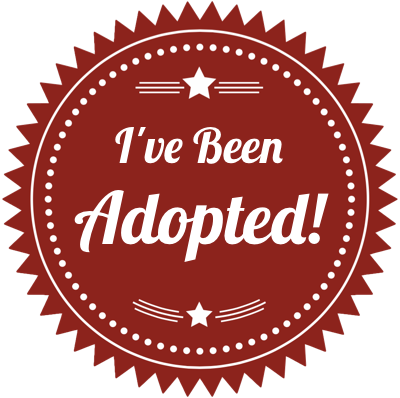 Holly
I'm known as Happy Holly! That nickname fits me to a T. I am a cute little yellow female, 3.5 yrs old, housebroken, crate trained, spayed, up to date on vaccinations and I am good with dogs and children.
I went to the vet the other day and I weigh 66 lbs. I checked out just fine, the vet says I am a happy, healthy girl–and cute, of course.
My owners had to give me up because of their health. Thank goodness they gave me to LRR rather than a shelter. Being in a foster home with playmates is much more fun than being in a kennel.
My foster parents say that I have a dynamic personality, that I am fun, and very well behaved. Well - I do need to learn not to jump up when I'm excited, but I can learn that if someone will keep reminding me.
I am a very quiet girl, I love my crate and I can run and play with the best of them. I am a medium energy girl, I can play and have fun, and then come in and cuddle and follow you around. Oh, and I love water, I will jump right in the tub for a bath.
You should know a few other things too…I don't get up on the furniture, well, except for the bed, I love to sleep in bed and cuddle. And the other thing is that if you tell me to "get out of the kitchen" I will go just outside the area and lay down and watch. Yes, I am very polite girl!
Oh, one more little note. LRR gave me a very special LRR Tag # when I came into the system. I am #1000. I think that must mean I am really special!
Do you have a place in your heart and home for a girl like me? If you do, go online and submit your application. I'll be checking those new applications as they come in. Hope to meet you all real soon!