Casper James (formerly Casper)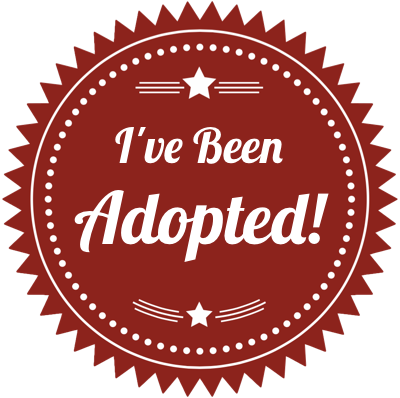 Casper
Casper, that's me, NO, I am not the friendly ghost, I am the friendly lab! I'm a 3 yr old, yellow lab, neutered, housebroken, have all of my shots, I'm crate trained, good with dogs and kids. And I do tricks!
First, let me tell you how I got to LRR. I was a stray, do you believe that? Well, LRR doesn't understand why no one was looking for me. My foster family is sure that I must have been someones pet. Oh well, I'm here now and I'll show them all of my tricks. I am sure that I'll find a great home.
Do you have dog cookies? They should be low cal cookies and they're my required treat for me to do tricks for you! Okay, are you ready?? Hold the treat in front of you while you are standing, call me and tell me to sit. Then, say "Casper down", I'll lay down, I promise! Next, take a step to your right and make your hand go in a cirle to the right and say "rollover"—and I'll do it! Then you have to give me the treat. Take a look at the photos of me doing sit, down and rollover, aren't I as cute as can be?
So, what do you think? Maybe you and I could take our show on the road, but if not, I'd be happy to perform for your family and friends.
My foster family says that I do have some bad habits. When anyone pets me, I am very cautious at first. LRR thinks that I must have been hit sometimes, 'cause I cower until I am sure that you intend to pet me and not hit me. Then, when I figure out that you will be nice, I get SO excited that I jump up, I'm working on not doing that, but it is so hard since I love people so much. I'll keep practicing not to jump up, but if you will just give me a chance, I can learn.
Now down to business, my perfect home would be one with really nice people that like to cuddle and get kisses. Since I love to perform, it would be nice if my new family wanted to take me to obedience class and then maybe teach me some new tricks. The old ones are fun (and impressive if I may say so myself), but I am ready for new ones!
Also, I do love kids, and they love me…I have been in a foster home where the Grandkids visit all the time - I am sure they come to see me and not their Grandparents - but don't tell my foster parents, they might get jealous. I am gentle and attentive, and the older kids love my tricks, but remember I can only come live with you if you are going to help me learn NEW tricks. LRR says that there are some great books out there for kids that want to teach their dogs some tricks.
I'll be checking all of the new applications to see if anyone wants to meet me. So, go on line and send in your application soon. Lookin' forward to meeting you!!