Ike (formerly Simba)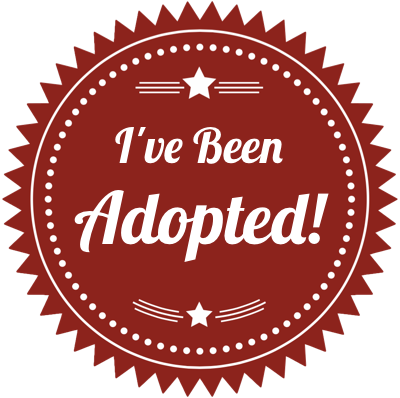 Simba
Hi there, I'm Simba. I am a yellow male, 2.5 years old, and I was given up by my family because they felt that they weren't giving me enough attention. I am neutered, housebroken, crated trained, good with dogs, and children.
I came from a family with small children and they are fun to be around. I had never been around dogs very much, but in my foster home I found out how much fun that can be. We play chase, tug-o-war, and just rest and relax together.
LRR says that I am a medium energy dog. I can be outside running and playing, then when I come inside, I am ready to settle down and watch some TV. I love being close, so laps are nice.
I am crate trained, but I don't like to be in my crate when everyone is at home. I want to be with the family. Since I am well behaved, its really not an issue. My foster family puts me in a crate when they go out, and I just nap while they are gone.
My foster Mom says that I could benefit from some basic obedience training. I do know some commands and do them nicely, but going to training could be fun for me and my new people. So, what do you think - could we go??
If you think that I might fit into your home, please send in an application. I am anxious to start having visitors so I can find a new family. My perfect home would have another dog to play with and some people that like to cuddle.
I'll be checking out those applications, and now you can fill them out on line, what could be easier than that!