Carrie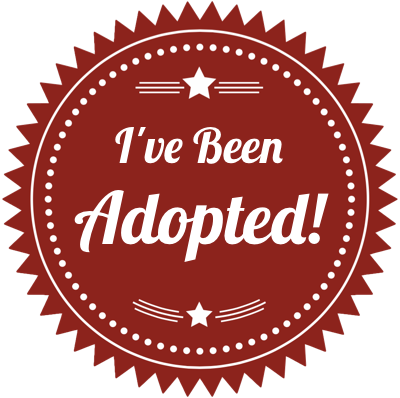 Carrie
Hi, I'm Carrie. I am a young spayed black female. I am a little girl at about 55 lbs. I am housebroken, crate-trained and up to date on all my shots.
You may have already read about Herbie the Love Bug (see below). Well, let me introduce myself - I am Carrie the Lover Girl. I just love everybody – kids, dogs, cats, and big people. And I show this love by giving lots and lots of kisses. I may even try to jump up to give you one right on the lips but on those occasions my foster mom reminds me to sit in order to receive any rubs. Most of the times though I remember to sit before anyone reminds me. And boy do I know how to sit. I just sit there, hold my head up high, point my nose to the sky with my eyes closed and thoroughly enjoy all those face and head rubs. And I am so cute and sweet that people just keep giving me those rubs. This past weekend my foster family had about 30 people over and I was such a good girl. I just went from one person to the next doing my sit routine and got rubs for about 3 straight hours!
Besides getting lots of rubs, my other favorite pastime is romping with other dogs. You put me and another dog together in the back yard and we'll play and run and romp for hours. And then after that I come in and crash. Don't get me wrong though, even though I love to play hard outside, I am very calm inside and do not bark very much.
One last thing I like to do is spend time with the 5 year old little girl that lives here. At night I curl up next to her for bedtime stories and in the morning I lay with her while she wakes up. I just lay next to her with my head on her belly and she just strokes my head and ears.
Now that I am out of the shelter, life is good! I love people and they love me. I give kisses and they give me rubs. And another thing to my advantage is that I am a bit on the petite side so I fit very comfortably in your lap which makes everything even easier. So what are you waiting for?? Send in your application and ask for Carrie!!