Elway (formerly Bailey)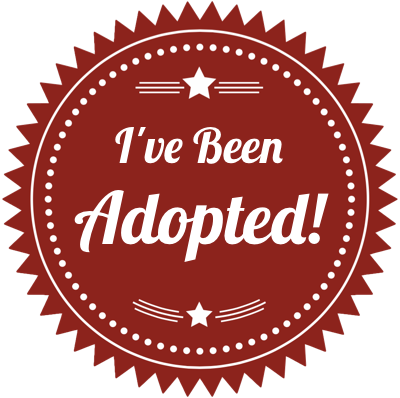 Bailey
Bailey's my name, and tennis balls are my game. I can fit not one, not two, but at least three balls in my mouth at a time! Don't worry, I'll happily drop at least one so you can send me off to retrieve it!
Tired of playing ball? Let's go for a walk! My foster mom says I am the most well behaved foster dog on a leash she's ever seen! I do get excited when I see you pull out the leash – I'll help you get it off the hook and I'll carry it right over to the door for you. I'll even hold the leash for you and walk myself! But, I'm not in a rush on the walk – I like to stop and smell the flowers along the way.
Hot outside? Let's go for a swim! I don't need a stick to fetch, I'll happily just swim and swim in any direction. I tried to race my foster mom to the other side of the lake – I guess it was too far for her, so she wouldn't let me go. I would stay in the water all day if you'd let me!
You need to go run errands? I'll happily take a nap with full run of the house while you're gone. I'm housebroken, don't chew and am content to stand guard at the house until you get back. Don't worry about me.
So, what brought me to Lab Rescue? Well, I was a faithful jogging companion and friend to my mom for about 5 years (that's how old I am). But, when my mom had her human baby, it turned out he was sick and needed a lot of attention. She tried to make it work, but couldn't. So, she's hoping I can find someone who I can share a lot more time and fun with again.
I am neutered, housebroken and up to date on all my shots.
Could that be you? Send in your application and we'll soon find out!