Nellie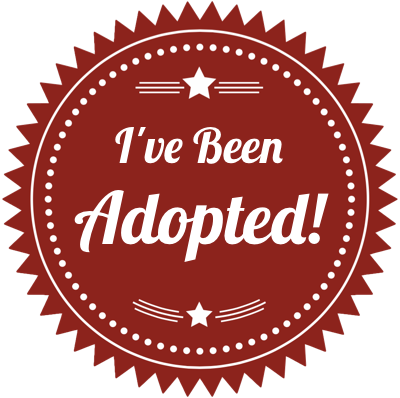 Nellie
Hello out there, my name is Nellie. I am a 9 month old chocolate darling. I weigh about 52 pounds, spayed, up to date on all my shots and I am good with dogs, large and small! I am housebroken and crate trained (although sometimes a treat helps).
LRR doesn't know too much about my past as I was a stray and kind of dirty when I was picked up at the shelter. All that changed once LRR came to rescue me. They gave me a nice bath and took me to vet!
I am currently with two foster brothers and I am having a BLAST. My foster mom describes me as "bouncy" because I walk with a spring in my step. I love to give tons of kisses to my foster parents and foster brothers. I am also living with a little dog right now and am doing very well.
Don't let my young age fool you, I am very mature. I love to run and play outside with my brothers, but once inside I prefer to cuddle up next to my family and have a good chew, or play nicely with my foster brothers. When I am done with a long day I like to cuddle on my dog bed dreaming of all the adventures I will have tomorrow. I am learning to retrieve too. I bring the ball back, but I'm not sure what to do with it after that!
I am ready for a new home so if you think you have room in your heart for a little bouncy darling like me send in your application. I will be waiting!