Harper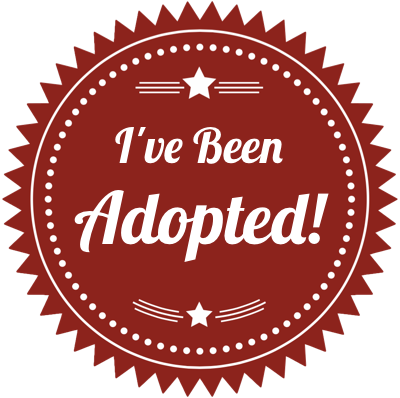 Harper
I am Harper and I am a 2 1/2 year old slim and trim yellow gal. I have convinced my foster mom that my name is Harper because I am such an angel. I am up to date on my shots, housebroken, crate-trained and spayed. All the necessities in a dog's life.
I adore people and love rolling over and showing my belly. But, I am nice and polite, too - I do not jump up or try to knock you over when I see you. I give gentle kisses and take treats gently from your hand. I will happily drop the ball for you and bring it right back over and over. I am calm in the car and not bad on the leash, if I do say so myself! Although, if I see a squirrel or chipmunk, that is a different story.
I love chewing on bones, kong balls, stuffed animals - whatever you give me. I know the difference between my toys and your stuff, so I'll leave your shoes alone. I also know where the potty is, and will let you know when I need to go out there! I get so excited at mealtime, I bounce up and down. But, I am careful not to knock my food over, and I will happily restrain myself and sit while you put the food down. I know my name, I know come, sit, stay, no, leave it, look, and lots more!!
It seems that I have not met a whole lot of dogs when I was a pup, so now it is taking me a while to understand that other dogs aren't going to hurt me. I'm a little nervous when new dogs first come up to me and don't like it when they get in my face (who would like that?). But, I'm getting so much better as I meet more and more foster brothers and sisters. Now, I'm the one going up to my foster sister's face, licking her, and trying to get her to play with me! Check out a picture of Ruby and I playing on Ruby's page.
With all my angelic qualities, what brought me to LRR?? We're not sure.
If you're looking for an angel like me, why don't you send LRR an application!