Wrigley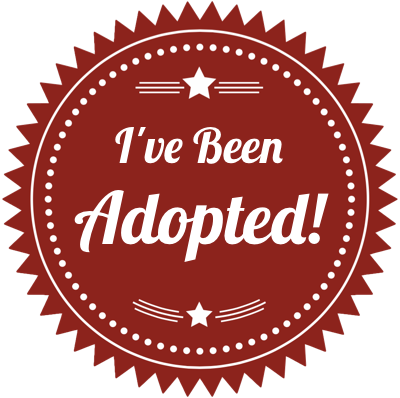 Wrigley
Hi folks, my name is Wrigley. I am a cute little chocolate female - don't ya' think?! I am 3 years old, spayed, housebroken, crate trained, good with kids, cats and dogs.
I don't have a horrible story to tell. Actually I was very well cared for, my family loved me and did all the right things for me—including giving me to LRR.
My family consisted of a Mom, Dad, some small children, and my lab sister Georgia. Unfortunately, the family was "divorcing" and they were unable to keep me. They contacted LRR and the rescue people came to get me and Georgia.
So, even though I have been displaced, I am doing great. I have been in foster homes with lots of dogs, and we have played together. I am adjusting just fine, and I am having a good time - visiting the foster homes is like going to summer camp.
My foster families have said that I am very easy going, I am a great dog, and I have a dynamic personality. I can be a bit silly sometimes though! Oh, and I LOVE to give kisses, and more kisses and more kisses.
Be sure to check out Georgia's info when it is on the website. She is a great girl too; she is at weight loss camp and I hear she is doing great! Very soon, she is going to be a glamour girl!
We'll be looking for your applications, send them in soon!