Ruby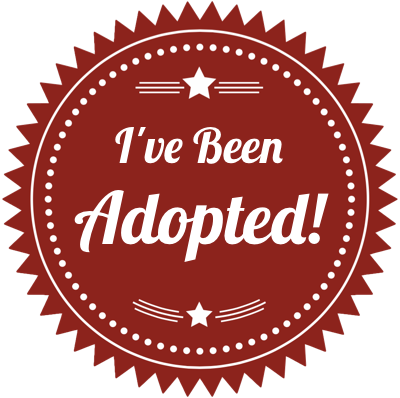 Ruby
Ruby Tuesday??? I thought I was RUBY Everyday!
LRR say's that I am a Gem of girl, so maybe that's why I'm a Ruby! Being about 3-4 years old, spayed, up to date on vaccinations, housebroken, good with the dogs, sweet and well behaved, maybe I can be your Gem.
I painted up my lips, rolled and curled my yellow hair, and I contemplated goin' out somewhere…but I didn't have a good time, just ended up the shelter. (Yes, I am sure that Kenny Rogers song is about me!) I sure was surprised that my owners didn't come looking for me. LRR just doesn't understand why no one was looking for me, but at least LRR took me in and will find me a new forever home.
My foster family really likes me. They say that I am a nice calm girl, medium energy. I pull on the leash sometimes, but with a little work, I will learn to walk nicely. When I get tired, I go and lay in my crate, it's a nice place to nap without interuption.
We'll be visiting the post office to look for applications, don't wait long to send yours! Hunter and I will be in our new homes before you know it!
7/2007
My foster mom snapped a few new snap shots of me enjoying hanging around my foster home. The first one of me is in a bay window looking out- I watched my foster brother get up in the window and decided to try it for myslef- Great view.
The other is of Harper and I playing. Harper is one silly girl. We had the best time on the floor making a lot of noise playing. Lots of fun.