Chip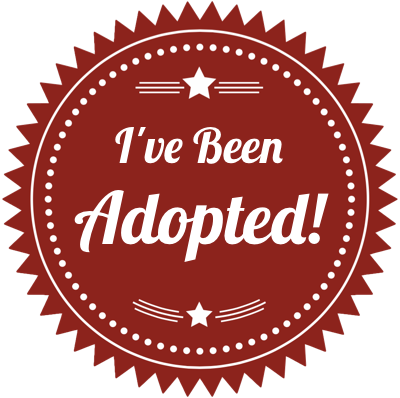 Chip
What a wonderful day! My name is Chip- My foster mom calls me ChipChip cause she thinks it is cute, just like me. I am about 5 years old. I am houseebroken, up to date on my shots and as sweet as can be.
LRR found me at a shelter quietly waiting. The volunteers took a quick look at me and saw my loveable personality. I was at the shelter with my "brother" Chocolate and I was the "Chip". The shelter said we were turned in together by a woman who found us listed in a "free to a good home" ad. Obviously, it was not such a great home but I got lucky, and my fate could have been pretty bad.
When I got into my first foster home my foster mom took a look at my back left leg and saw me limping. I visited a few vets and was diagnosed with a torn ACL. It was no time at all until I was feeling a little sleepy and my leg was in a cast. I am not thrilled right now with my leg being in a cast, but they keep telling me I will be back to normal and will be finally able to use my back leg again. The orthopedic vet guessed that my leg has been in pain for about 2 years. I am going to trust my friends, besides being served breakfast in my comfy bed is not all that bad.
I have been great with all of the labbie friends I have met. They have been taking good care of me, sniffing my cast and just looking after me. Before I left the shelter, I saw a few cats wandering around and did not show any interest in them.
While LRR is still waiting to see all of my personality, right now, I am showing them them my mushy 85 pounds of love. My foster mom will lay on the dog bed with me for a long time and just rub my head telling me what a good boy I am.
So, it may take me a little bit of time to hobble over to your application, but I will be up and running in no time. I would love to be your sweet "Chip".