Luke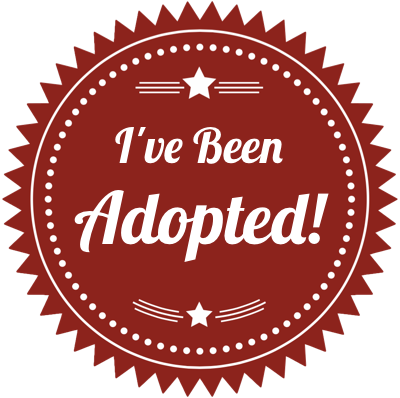 Luke
Hello all- My name is Lukey Luke. I am nearly 6 years old, born April 2001. I am up to date on my shots, neutered, housebroken and crate-trained. I am about 90 pounds. I was given up to a shelter by my family.
While LRR does not completely understand why my family gave me up. The shelter told LRR that I was given up by my family because the daughter moved out. Maybe I was really the daughter's dog?
I came to LRR pretty sick and it took me about 10 days to become regular again, if you know what I mean. It might have been a little stress that caused my sickness.
I am a little bit older, but I have lots of spark! I enjoy chewing bones and am pretty settled. I do bark to let you know that I need something, we just need to learn to speak the same language.
I am hanging out waiting to meet my new family.
UPDATE - 7/9/07:
Hi! It's me, Luke, just checking in. I've been making the rounds through a few LRR foster homes doing what some might call "quality control" inspections. You see, when I first arrive, I like to test them to see if they are all enforcing the same rules. Well, I can report that I have not found one yet that lets me countersurf or request my dinner at 3:00 in the afternoon … or again at 8:00 PM for that matter. Once they've passed my tests and all the rules are clear, then I settle in and get comfortable.
I might sound like I'm all business, but I'm actually a pretty sweet, easygoing guy. When I'm outside I'll join in games of chase with my foster brothers and sisters or even play ball. However, when I'm inside I mind my manners and just like to hang out wherever my foster family is. In fact, when my current foster mom gets up early in the morning I will get up too and keep her company while she gets ready for work. I enjoy those quiet times when it's just the two of us and my perfect forever family would probably be a pretty mellow one since I don't like a lot of commotion.
Like I said before, I'm very well-behaved in the house and can keep myself entertained for hours with some good chew toys like nylabones and kongs. Just the other day I enjoyed a fabulous treat: a kong stuffed with frozen peanut butter, some crunchy food and a bit of honey. Mmmm … I can still taste it!
Now, most people probably wouldn't expect this from a "big, tough, 90-lb." guy like myself, but I'm actually a big softy deep down. I will roll over and become a total silly puppy again for anyone who is willing to give me a tummy rub. I also like like to snuggle and get hugs. My foster mom says she wishes she could capture in a picture how it feels to hug my soft fur and have me rest my head on her shoulder. I guess you'll just have to come meet me if you want to see what that's like for yourself! Hope to hear from you soon.
PS - Check out my new pictures below!