Tara (formerly Farrah)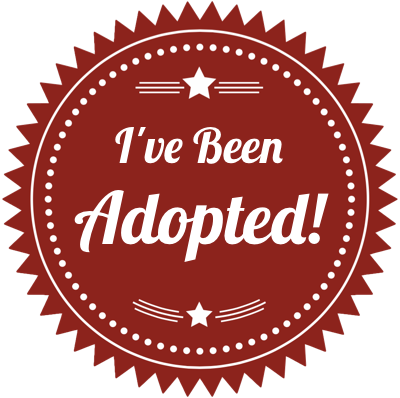 Farrah
Farrah is my name and I am a cute little chocolate girl, about 2 years old. I came from a local shelter - they found me as a stray. I am up to date on shots, I am spayed, housebroken, crate trained, good with dogs and kids and I am having more fun than you can imagine!
I really don't have a lot to tell, I was simply a stray - no one has a clue why my family didn't come and find me. But, I am sure that I will find a new family that will love me.
LRR tests all of its dogs for heartworms, lyme and erhlichia. Well, I happen to have Lyme disease. It isn't a big deal as long as I get my meds daily and I get retested until the test shows that I no longer have it. And LRR will help my new family with all of that.
It seems that my biggest downfall is that I love to chew on things - BUT, if you give me nylabones and kongs, I am happy to chew on those. So don't worry - you won't lose shoes if you adopt me.
What do you think, am I the one for your family? I am screening those apps when they come in, so keep sending them. I hope to meet some of you real soon!!