Hilda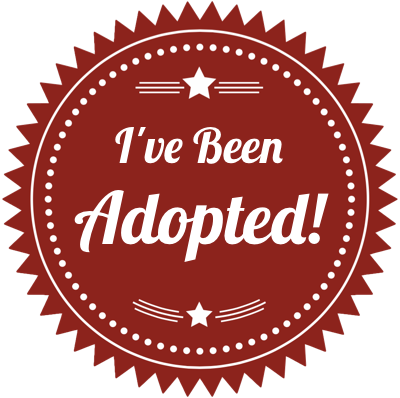 Hilda
Hello! My name is Hilda. I am probably about 4 years old. I am spayed, up to date on all my shots, housebroken and crate-trained. I am big boned, I weighed 101 lbs at the time of my spay. I do hope to lose a few more pounds with regular exercise and good food.
I was a stray to a shelter. I was at the shelter for about a month and a half where I sat patiently. Visitors would pass me by because I was just another black dog and a bigger one at that. LRR quickly recognized that I was really a diamond in the rough and took me in.
I am a RETRIEVER! I will go as long as you are willing to throw the ball. Right now, since I have a few extra pounds on me and may be a little out of shape, my foster mom makes me take breaks. She has one of those great tennis ball launchers, but as fast as she throws it, I retrieve it. When I am not chasing the tennis ball outside, I am laying quietly and chewing on a bone or just looking to cuddle up to you. I am great with the other dogs and have loved everyone I meet. I know how to sit on command.
I have spent some time in a home with cats and children and my foster mom described me as very gentle.
I am a sweetheart and a huge lover. I would love to get to know you and maybe move in with you. Please send in an application and I would love to meet you.