Sam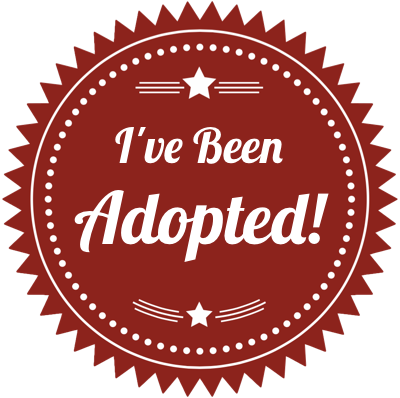 Sam
My name is Samantha, everyone calls me Sam. I am a 3 yr old chocolate female. I am good with other dogs, I love to cuddle, I am considered a medium energy dog and I am about 59 pounds. I am housebroken, crate trained, have my vaccinations and I am spayed.
My story is sort of sad, so here goes. The family that originally owned me used me to make some pups. Then when I grew up, they took me to the shelter and said that they didn't have time for me anymore. They really didn't have time for me before either, I had to live outside and no one paid any attention to me.
I was adopted very quickly from the shelter. I went to a nice family that I really liked. But I didn't like the cat, I chased it, so that family took me back the very next day. I was really sorry, but that cat just made me want to chase it.
So, here I was again in that shelter. Another nice family came to look at me. I was so excited that they took me home. They loved me so much that they gave me lots of really good canned dog food to eat my first night there. Well, I did a bad thing, I got diarrhea and I made a mess in the house. I really didn't mean to have it for 2 whole days, but I just couldn't stop it-I wonder if the canned food made me do that..or maybe it was stress. So, they took me back to the shelter too.
The shelter people decided that I didn't need to go to anymore families that would not keep me. So they called LRR. I went to my foster home and it was nice. I played with my foster brother–we played chase and I got so tired. Then I got to go inside and cuddle with the nice people. Oh, there is a really big soft dog bed there that I like too!
I do have one really strange quirk - you should know about it. I don't like to have to go to the bathroom when I am on a leash. I want to do it in MY backyard. I like for my foster mom to let me go out and I wander around and sniff things til I find just the right spot, then I will do what I need to do. After that I am ready to go back inside! Leash walks are nice, but frankly, would you want to go to the bathroom in a strange place with a lot of strange people watching you?
So, if you think that I would fit into your schedule, and you would cuddle with me, please let LRR know that you want to meet me. I will be waiting.