Maize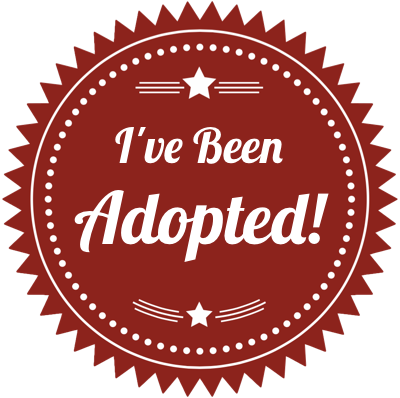 Maize
Howdy and hello out there, my name is Maize! I am a big four year old female yellow labbie that is up to date on my shots, housebroken, spayed and crate trained. I was given up by my owners when they moved and didn't want to take me with them, I don't know why because I am such an a-maizing girl!
I am a low to medium energy girl that LOVES to retrieve and I am pretty fabulous at it if I do say so myself. After an afternoon of retrieving what I really like to do is find a sunny spot on the floor and take a snooze. Have you ever heard a dog snoore, because I do, my foster parents try not to laugh. I also like to curl up next to my foster family for an ear and tummy rub.
My foster parents tell me I am a very good girl, I know sit, paw and down. I walk very nicely on my leash, LOVE KONG toys and ride very well in a car. I love to play with my foster brother but I would really like a family of my own.
If you think we could be an a-maizing match please put in your application. I will be waiting.
---
Last week I went into an orthopedic vet to look at my limp. He determined that I had a torn ACL in my back left leg. LRR did surgery the next day and I am recovery well. I currently have a hard cast on my entire leg. I am getting around pretty well, but I am not currently available as I will be resting at my foster home for about 8 weeks. This certainly has slowed down my tennis ball chasing routine. My foster parents sit on the floor and roll the ball to me while I am laying down and I bounce it back to them, but it is not the same. If you think we can still be friends, please send you app in and we can meet each other, but I will need to be cleared by the vet prior to going to my permanent home. Keep watching the site to see how my recovery is going.
---
Hooray! I am now 9 weeks postop and have been out of my cast for 3 weeks and I feel soooooo good!!! I only wish someone would throw the ball for me. I am beginning to wonder if anyone is ever going to throw the ball for me again. Evidently it's that vet—he says I still have to take it easy for a couple more weeks before I can resume racing across the yard after tennis balls again. Oh well, it's a good thing I am an easy going girl; I guess I can wait a little longer. Did you see my cool cast? All my foster brothers and sisters signed it. I sure do have a lot of people rooting for me. You should see all the neighbors come out when my foster mom takes me outside. Everybody loves me and thinks I am such a sweetie pie. So, if you are looking for an affectionate girl who is very calm and well behaved inside the house who likes to zip around and retrieve balls outside the house, we just might be a good match.
---
December 31, 2006
Hi again, it's me - Maize,
My foster mom wanted me to give you another update. Well, the time has finally come and I can now chase tennis balls again. I didn't think the day was ever going to come but it has and I could not be more thrilled!! How I missed sprinting across the yard full throttle, grabbing the ball, and bringing it back just to do it all over again and again and again. Life is wonderful and I couldn't be happier. Well, actually, there is one more thing that would make me happier and that would be to find my forever home. All my foster parents have been great but it sure would be nice to settle in with one family for good. I am a very sweet, calm, affectionate, and well behaved girl and when not chasing the ball most times you'll just find me snoozing on a dog bed somewhere. I will even let you sleep in – no waking up at the crack of dawn to let me out – unless you want to of course. I also do well with kids and love to snuggle with everyone for nightly bedtime stories. I do need to let you know one thing though and that is, when you come to see me, you probably won't see the real me because anytime someone comes over, all I can think about is having that person throw the ball for me. I can't help it but it is top priority. Once that is out of the way though you'll see that I am a great companion. So, if you have a nice sized fenced in yard and wouldn't mind one or two ball throwing sessions per day, how about taking a chance on me? I just may be the perfect lady for you and your family. Oh, and, before you go, please check out my December pictures. One is of me waiting for my foster mom to quit taking pictures and to throw the ball, and the other is when I am taking a little rest. You'll see that I'm quite a looker too!