Welcome to LRR
LRR is an all-volunteer group whose purpose is to rescue, rehabilitate, and rehome abused, abandoned, neglected, and unwanted Labrador Retrievers in the mid-Atlantic region.
About LRR
LRR was created in 1993 to fill a need for a purebred Labrador Retriever rescue organization in the Washington DC metropolitan area. Although there are other rescue organizations in our area, we believe our rescue is unique in the amount of care we provide to our Labs and adopters.
Our service area
We are a local rescue with volunteers in the U.S. mid-Atlantic region. Our service area is limited to parts of PA, NJ, DE, MD, DC and VA. Read about our exact service area including how to find a rescue near you if you live elsewhere.
2017 LRR Calendars
Our 2017 LRR Alumni Calendar is now ready for order from our store. Order yours today, or get one to give as a gift, and see the 12-best adopter-submitted photos from our calendar contest!
Gracie
Hi! My name is Gracie, and I am 6 years young. I am good with other dogs, children, and cats. I am housetrained, spayed, and up to date on all my vaccines.
Combined Federal Campaign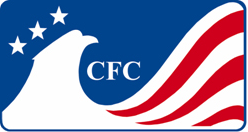 We are Labrador Retriever Rescue, Inc., Combined Federal Campaign of the National Capital Area and Chesapeake Bay Area, local voluntary agency #26509. Your donation will enable us to save more labs, particularly those in need of more medical assistance than LRR can routinely afford. As an all volunteer organization, we have no paid employees—all funds go directly to rescue, rehabilitate and rehome the labs.
Holiday Information
The holidays can be a stressful time for both humans and their dogs. Therefore, each year LRR suspends adoption activities during the month of December. As such, any adoption applications received after December 1 will not be processed until next year. Applications received before December 1 will be processed, but no adoptions will take place between 12/17 and 1/3. Thank you for your understanding and patience, and have a happy holiday season!