Welcome to LRR
LRR is an all-volunteer group whose purpose is to rescue, rehabilitate, and rehome abused, abandoned, neglected, and unwanted Labrador Retrievers in the mid-Atlantic region.
About LRR
LRR was created in 1993 to fill a need for a purebred Labrador Retriever rescue organization in the Washington DC metropolitan area. Although there are other rescue organizations in our area, we believe our rescue is unique in the amount of care we provide to our Labs and adopters.
Our service area
We are a local rescue with volunteers in the U.S. mid-Atlantic region. Our service area is limited to parts of PA, NJ, DE, MD, DC and VA. Read about our exact service area including how to find a rescue near you if you live elsewhere.
Lucy
I'm Lucy...everyone says "l love Lucy". I'm a cute, petite, sweet, well behaved black female. I'm 5 years old, spayed, hb, crate trained, good with dogs and I love people. I weigh about 55 lbs.
Combined Federal Campaign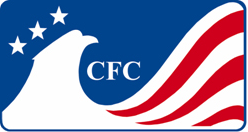 We are Labrador Retriever Rescue, Inc., Combined Federal Campaign of the National Capital Area and Chesapeake Bay Area, local voluntary agency #26509. Your donation will enable us to save more labs, particularly those in need of more medical assistance than LRR can routinely afford. As an all volunteer organization, we have no paid employees—all funds go directly to rescue, rehabilitate and rehome the labs.
Tax-Deductible Donations
As a federally recognized 501(c)(3) nonprofit organization, your monetary donation is fully tax deductible.
We also accept third party donations commemorating birthdays, anniversaries, weddings, retirements, and pet memorials with a thank you card to the gifter, and an appropriate card and note to the one being gifted or remembered.