Donate Money
How To Donate Money
As a federally recognized 501(c)(3) nonprofit organization, your monetary donation is tax deductible. LRR follows each donation with a thank you letter that indicates the amount donated.
You can mail donations to:
Labrador Retriever Rescue, Inc.
P.O. Box 11971
Burke, VA 22009
Dedicating donations to others
We also accept third party donations commemorating birthdays, anniversaries, weddings, retirements, and pet memorials with a thank you card to the gifter, and an appropriate card and note to the one being gifted or remembered.
In addition to including your name and address when sending your donation, please describe what the donation is for, and include the recipient's name and address also.
United Way
Many companies participate in the United Way of the National Capitol Area program. You can designate LRR as the recipient of your donation through United Way by checking off "Other" on your pledge card and including the following information:
Labrador Retriever Rescue, Inc.
P.O. Box 11971
Burke, VA 22009
Combined Federal Campaign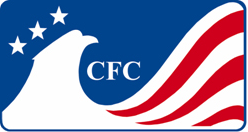 We are Labrador Retriever Rescue, Inc., Combined Federal Campaign of the National Capital Area local voluntary agency #26509. Your donation will enable us to save more labs, particularly those in need of more medical assistance than LRR can routinely afford. As an all volunteer organization, we have no paid employees—all funds go directly to rescue, rehabilitate and rehome the labs.
As a participant in the campaign over the last few years, funds received enabled us to take in and treat more heartworm positive dogs (a growing epidemic); provide extensive medical treatment to several severe abuse cases; rescue, treat and cure or stabilize chronic illnesses such as Lyme's Disease and Epilepsy (not uncommon in labs); evaluate and provide orthopedic treatment to several labs with OCD or CHD; secure professional evaluations and training for a few labs with behavioral problems; and provide routine and emergency care for all labs in LRR's care. Being able to provide the needed specialized professional assistance to many of these labs was the difference between them being adopted or euthanized.
You can literally see and read the results of your generous contributions in our Happy Tails stories. Those CFC contributors who identify themselves will receive our quarterly newsletter. Thanks so much for your support! LRR is also available to participate in CFC Kick-Off events. Just give us a call 301-868-3524 or E-mail us!
PayPal
We no longer accept donations through PayPal. If you previously set up a recurring donation and would like to cancel it, click here: Cancel a recurring donation